Dr. Jason Hintz
Dr. Hintz grew up in Bondurant, Iowa, with five brothers and sisters. He received his Bachelor's Degree in Biology at Iowa State University. He then attended the University of Iowa College of Dentistry and received his Doctorate of Dental Surgery in 2006.
Dr. Hintz has always strived to put the patient first in his career. His participation in the community along with service opportunities, such as Doctors with a Heart, are methods of meeting that goal. His compassion for patient care is unparalleled.
Dr. Hintz married his high school sweetheart, Jennifer, and has been happily married for twenty-one years. They moved to Cookeville in 2006 and fell in love with Tennessee's landscape and it's people. Dr. Hintz and Jennifer have been blessed with four boys who are avid soccer players. His family attends Life Church. When Dr. Hintz is not attending a soccer game, he can be found fishing at the lake, gardening, or woodworking.
---
Dr. Ben Oakley
Dr. Oakley was born and raised in North Carolina. He attended East Carolina University for his undergrad and was Vice President of the ECU pre-dental fraternity, Delta Delta Sigma. Later he attended University of North Carolina at Chapel Hill School of Dentistry while holding positions as Class President in 2009, UNC Admissions Committee Member, Graduate and Professional Student Federation Senator, ENNEAD Volunteer Organization Board Member, and Missions of Mercy Volunteer Student Coordinator.
In 2013, Dr. Oakley also received awards from the American Academy of Crainiofacial Pain and The Marvin J. Block Community Service Award while graduating a year early. Dr. Oakley has spent over 500 hours at various volunteer dental clinics and continues to help with the access to dental care issues that still exist. He is married to his wife, Lacie, of eleven years, who is a big animal lover and helps with several animal charities both local and national. Dr. Oakley loves hot rods and spending quality time with his wife and two boys.
---
Our staff, hygienists and assistants have a wealth of experience and are well known in the community because of it. While there are only a handful of expanded function (a measure of training and abilities) dental assistants in Cookeville, our staff includes five. In total, the combined training and experience of our staff is well above average and includes hospital and laboratory experience.
---
Registered Dental Hygienists
Mylon S.
Registered Dental Hygienist
Mylon graduated from Tennessee Tech University in 1991 with a BS in Biology. In 1994, she graduated from East Tennesse State University with an AS in Dental Hygiene. Mylon holds certifications in nitrous oxide administration, expanded functions, and local anesthesia. She has been active with TDHA/ADHA since graduation and has served in all officer positions locally. As a dental hygienist it is her goal to provide the most accurate and compassionate care possible by educating the patients in the prevention of dental disease so they can better their overall oral health.
Mylon lives in Cookeville with her husband and daughter. She stays busy with her daughter's dance classes and her church, where she helps with the pre-school choir and teaches 6th grade Sunday School.
---
Jamie W.
Registered Dental Hygienist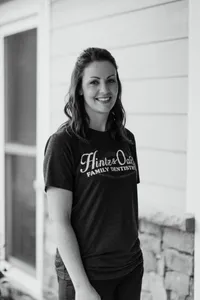 Jamie is a native of Cookeville. She currently resides in Baxter with her husband and two daughters. In her free time she enjoys spending time with her family and friends, and being outdoors. Jamie worked as a dental assistant for several years. In 2011, she graduated from Roane State with her Applied Science degree in Dental Hygiene.
Jamie began working in our office in June 2011 where she is dedicated to providing excellent dental hygiene to the community by staying abreast of the advances in dental technology. Jamie is certified in administering nitrous oxide and local anesthesia. She attends several continuing education courses, and exceeds the minimum amount of hours that are required. Jamie has been active with TDHA/ADHA and has served as secretary and co-treasurer of the 6th district TDHA.
---
Kayla G.
Registered Dental Hygienist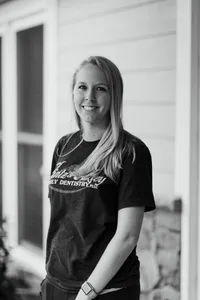 Kayla has worked in our office since 2014. She is a Gainesboro native but currently lives in Clarkrange with her husband and daughter. Kayla enjoys family time, traveling, and being on the lake.
Kayla graduated from East Tennessee State University with a Bachelor of Science degree in Dental Hygeine. She also holds certification in administering local anethisia and nitrous oxide and is currently our office's OSHA liaison. She strives to stay current on oral health education to advance her ability to provide accurate patient education to help patients maintain great oral health and a beautiful smile.
---
Becky H.
Registered Dental Hygienist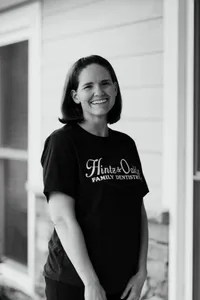 Becky is a Tennessee native. She has lived in Columbia, Memphis, Johnson City, and now calls Cookeville home. Becky graduated in 2004 with a BBA in Finance from Freed-Hardeman University. After spending several years in banking and accounting, Becky decided to return to school and pursue her Dental Hygeine degree. She graduated in 2012 with a BS in Dental Hygeine from East Tennessee University. While in school she was tresurer for her class and was honored to receive the award for Best Patient Educator. Becky holds certifications in nitrous oxide administration and local anesthesia.
Becky is our newest hygienist. She joined our practice in 2016. It is her goal to provide compassionate care to help her patients achieve good oral health. Becky attends Collegeside Church of Christ. She is an advid sports fan that loves being outdoors, shopping, and traveling; spending time with friends and family is important to her, especially spoiling her nephew!


Registered Dental Assistants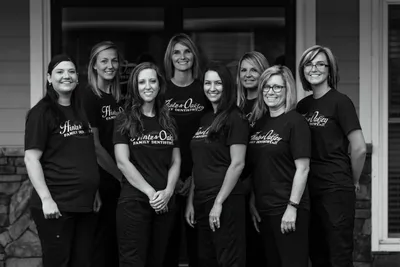 Ashley, Lindsey, Monica, Casey, Erika, Marie, Carol, Cassie
Front Office Administration
Lindsey, Andrea, Cailey